Sherburne County (MN)
From The RadioReference Wiki
Welcome to the Sherburne County, Minnesota collaboration article. This is where you, the user, may index any articles you develop for scanning related topics for your area.
Law Enforcement Agencies
Sherburne County Sheriffs Office
Elk River Police Department
Big Lake Police Department
Becker Police Department
Princeton Police Department
Law Enforcement Radio ID's
| Unit ID | Usage |
| --- | --- |
| 35xx | SCSO Deputies |
| 36xx | Elk River Police |
| 37xx | Big Lake Police |
| 38xx | Becker Police |
| 38xx | SCSO Court Security |
| 39xx | SCSO Zimmerman Contract Car |
Fire Departments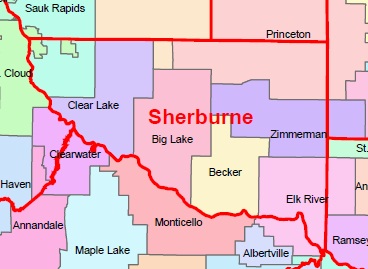 Elk River Fire
Becker Fire
Big Lake Fire
Zimmerman Fire
Northeast Sherburne Fire & Rescue
Princeton Fire
Clear Lake Fire
MnDNR Fire

DNR Fire is dispatched byMn DNR Fire Dispatch.
Emergency Medical Services
North Memorial Ambulance - PZM Region (ALS)
New River Medical Center Ambulance (ALS)
Elk River Fire Department (ALS)

Allina Medical Transportation Provides Paramedics for Elk River Fire Department

Gold Cross Ambulance - St. Cloud (ALS)
EMS Radio ID's
Site ID
Site Name
Status
Lat.
Long.
15x
Gold Cross Ambulances
560x
Elk River Fire Department Ambulances
570x
New River EMS Ambulances
580x
North Memorial Ambulances
ARMER Migration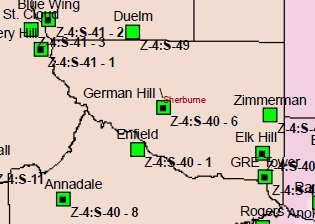 Status - On ARMER
Sites and Status:
Trunked Radio Systems