Tonsoffun
From The RadioReference Wiki
Grounding Bulkhead for your scanning station
                                                           WARNING:

Contact with high voltages from electricity or lightning is deadly. Consult a licensed professional before you design, build, connect to or operate any kind of electrical grounding system or lightning protection scheme. This wiki member assumes no liability for any material or advice presented here, all of which is for purely educational purposes. Here is some great info on grounding, check it out! I have always used this site for info. There is so much information on the internet about grounding that sometimes may make your head explode. Again, I am no professional and just trying to make my shack a little safer, but also not spending a ton of money doing so. So this reference is pretty basic.
Yes, You NEED to bond your electric power entrance ground to your radio station ground, AND you NEED to bond your tower ground to the rest of your ground system. BOND all grounds together! It is a very good idea to add some 8 foot ground rods every 20 or so feet along your bond wire path if running for a long distance. Always add weather protection to ground rod connections. Products such as RTV Compound, or roof patching tar make for electrical joints. Use an anti-oxidant compound to coat the conductors before connecting them together as a further protection from weatherization. Many are available, I am using Ideal Noalox.
I purchased this outdoor equipment box from my local electrical supplier.
[IMG]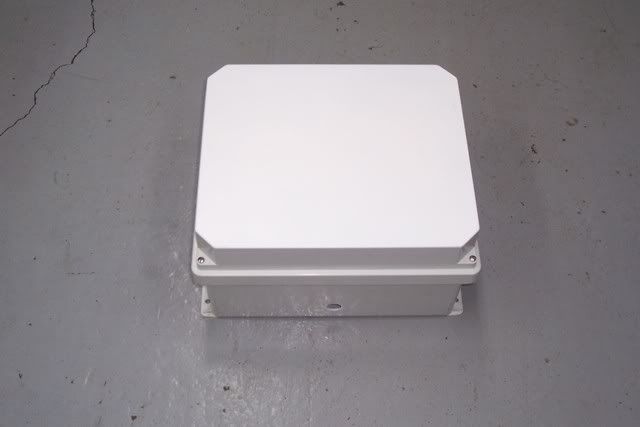 [/IMG]
For the inside bulkhead I already had a piece if of 1/4" aluminum to mount all my Ice suppressors.
This a grounding hub fitting. This is mounted on the aluminum bulkhead in the box and is directly going to be mounted on a ground rod.
This a grounding block that I built for my coaxial cable shields and is one of the most beneficial and inexpensive procedures that communication owners can undertake to reduce ground level leakage radiation, lower receiver noise, provide direct shunt control of lightning currents and establish common-point neutral. This is also directly mounted on the bulkhead before the cable is connected to the suppressors.