Utah (US)
From The RadioReference Wiki
Welcome to the Utah collaboration article. This is where you, the user, may index any articles you develop for scanning related topics for your area.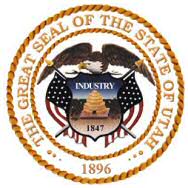 The State of Utah
Utah State 10-Codes dated. NOTE: This is actually an image of the "visor card" issued to officers so they could have the 10-Codes with them in their cars. This particular card is no longer "up-to-date" and is only offered as a look into the past.
List of Counties
Hill Air Force Base
Radio Frequencies for National Parks and Monuments
Utah Highway Patrol

History of the Utah Highway Patrol starts at the inception of the UHP in 1923 and outlines its growth and growing pains from the beginning. It describes early communications and problems that were overcome along with some hair raising stories of troopers and situations they were involved in, some of which did not end well.
"On May 31, 1942, the Utah Highway Patrol activated its first dispatch station, KUHP. This dispatch center served basically the Wasatch Front. The first transmitter was active all of the time and everything that was said in the dispatch office was broadcast. When the dispatcher had a message for an officer, he would ring a bell into the microphone to get the attention of the officer and then repeat the message. All radio communications were one-way." (UHP History, 1940 - 1949)
Mailing Lists
Web/Wiki Sites