Washington (ZDC) Air Route Traffic Control Center
From The RadioReference Wiki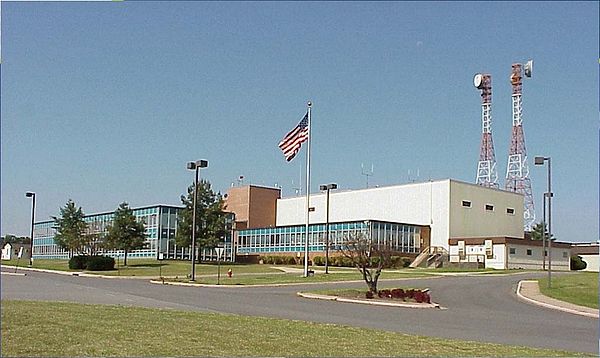 ZDC Information
The Washington ARTCC (ZDC) was originally established on April 1, 1937, at Washington Hoover Airport which is the current location of the Pentagon. The facility later moved operations to Hanger 6 at Washington National Airport. The current facility, located in the historic town of Leesburg, Virginia, opened on April 28, 1963. It was constructed on land donated by the citizens of Loudoun County.
ZDC is one of 21 FAA ARTCC's in the United States and is the third busiest en route center in the nation. The facility handles more than 1.6 million aircraft every 6 months. On March 24, 2005 ZDC observed a record 10,682 daily operations.
ZDC monitors 50,000 square miles of airspace above the Atlantic Ocean including Warning Areas along the eastern coast of the United States. ZDC has responsibility for approximately 160,000 square miles of airspace above the states of:
New Jeresy
Delaware
Maryland
Virginia
North Carolina
and above portions of:
West Virginia
New York
South Carolina
Pennsylvania

For detailed information on area of coverage and frequencies check the RR Database entry page;

ZDC is the busiest en route facility in the nation in regards to military operations. Many military installations, as well as Washington, D.C., the Pentagon, and Andrews Air Force Base are all under the jurisdiction of ZDC.
Washington Center is divided into 47 sectors that are organized into 7 areas of specialization. These 47 sectors consist of ultra high altitude, high altitude, intermediate altitude, and low altitude sectors. Due to the type and volume of traffic worked at ZDC, many of these sectors are further stratified and contain numerous shelves. ZDC's airspace is highly complex and transitions aircraft into and out of 11 of the nation's 50 busiest airports.
Washinton Center's is surrounded by airspace owned by New York, Cleveland, Indianapolis, Atlanta, and Jacksonville Centers.