Yavapai County (AZ)
From The RadioReference Wiki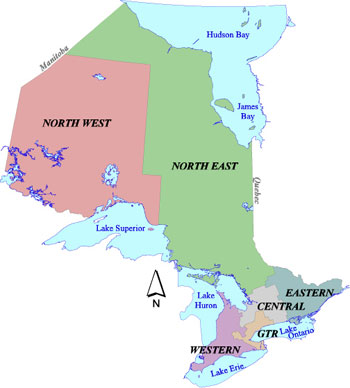 Welcome to the Yavapai County collaboration page.
Yavapai County Sheriff's Office
Yavapai County comprises 8,092 square miles of widely varied terrain; from tall timber to scenic desert to "urban" areas. The Patrol Bureau provides all law enforcement Patrol, Animal Control, Forest Patrol, and SWAT for all unincorporated areas of Yavapai County.
The Patrol Bureau is divided into three (3) Area Commands. These Area Commands parallel to the Yavapai County Board of Supervisor Districts.
The communities within the Verde Valley patrol areas are identified as being within the Eastern Area Command.
The communities surrounding Prescott, throughout the tri-city area and northern region of the county such as Ash Fork and Seligman, are identified as being within the Northern Area Command.
The communities Mayer, Cordes, Dewey, Humboldt, Cherry, Spring Valley, Black Canyon City, Castle Hot Springs, Crown King, Bagdad, Yava, Hillside, Yarnell and Congress are within the Southern Area Command.
YCSO Map [1]
Prescott Fire Department
Lifeline Ambulance Station Locations
Station 11 (West Prescott)
Station 12 (East Prescott)
Station 21 (Prescott Valley)
Station 31 (Chino Valley)
Station 41 (Wickenburg)
Station 42 (Circle City/Morristown)
Station 51 (Williams)
Station 61 (Dewey/Humbolt)
Mayer Fire District
Dispatched by Sedona Fire Department, but their radios are still programmed from when they were dispatched by Prescott FD. Mayer FD operates on channel 8, although Sedona FD (Alarm) will occasionally call it channel 1. After the dispatch Mayer FD switches a simplex channel, ID'd as channel 6, simplex, or car-to-car, for fire ground operations. Dispatches are preceded by a two tone pager tone that is specific to the station. Every morning at 0800 there is a tone test, activating stations 21, 22, 23, and BC2 or "officer"
Mayer FD operates out of four stations. Station 21 (Mayer) is staffed with two personnel. One Fire Fighter (FF)/ Paramedic and one FF/ EMT. These members mainly staff Rescue 21. They will also respond as Engine 21, or Brush 21 depending on what is called for, or if they are available.
Station 22 (Bensch Ranch) is staffed with three personnel. The shifts Captain, and two FFs. At least one member MUST be a Paramedic. This crew staffs Engine 22. There are many units quartered here, but E22 responds on ALL calls. If needed one member may break off and staff another unit as needed to fill responce needs. There is also Utility 22, a TRT and scene support unit. Engine 2201, a Type III truck. Water Tender 22, and a spare rescue (R22) which in time of high call volume may be staffed by the ALS FF and an EMT FF off of the engine. "Admin" is located behind this station. and Car 201 responds from this location during business hours.
Station 23 (Cordes Lakes/ Junction) is staffed with three members. One Paramedic FF and one EMT FF along with the Battalion Chief. These members mainly staff Rescue 23, same as station 21. Additional units at this station include ALS Engine 23, Brush 23 and Water Tender 23. Battalion 2 also respond from here.
Depending on the shift, the "duty chief" or BC will be quartered at different locations. On 'A' shift, BC2 is out of Station 23. On 'B' shift, C201 responds as the BC and runs out of admin during the day, and from his residence in Polland Jct. at night. On 'C' shift, BC2 is quartered at station 22. Recently the duty chief changed its call sign from battalion 21 to battalion 2. BC2 is the utility truck that is kept at station 22. C201 responds in his department vehicle.
LifeLine ambulance has a contract with Mayer FD to keep an ALS ambulance in the Mayer Fire District at all times. They will respond on major incidents, and when other rescues are on calls. Out of district calls, such as those to Black Canyon City or Crown King only require a rescue unless otherwise stated. E22 will remain in the district to cover additional traffic.
EMS calls: 1E 1R Rescue calls (accidents): 1E 1R 1BC Structure Fires: 3E 2WT 1BC LLA Wildland Fires: 1E 1BR 1BC
Additional units are called as needed, and other departments such as Central Yavapai, Camp Verde, Black Canyon City, USFS, BLM, and State Land. Often "staffing" is called for by the chief officer. This is an alpha page sent to all Mayer FD members, for available FFs to staff various stations until other units go available.
Sedona Fire Department
All Sedona & Verde Valley agencies are now dispatched on Ch1 this includes ALL Of the following agencies: 

Camp Verde FD
Clarkdale FD
Cottonwood FD
Jerome FD
Mayer FD
Montezuma Rimrock FD
Pinewood FD
Sedona FD
Verde Valley FD
Verde Valley Ambulance
Veterans Administration
Prescott VA Hospital Police operate on Yavapai County Sheriff Ch1 154.725 as call sign "Victor". Fire services are provided by Prescott Fire Department. EMS is provided by Life Line Ambulance.