Department Of Natural Resources (IN)
From The RadioReference Wiki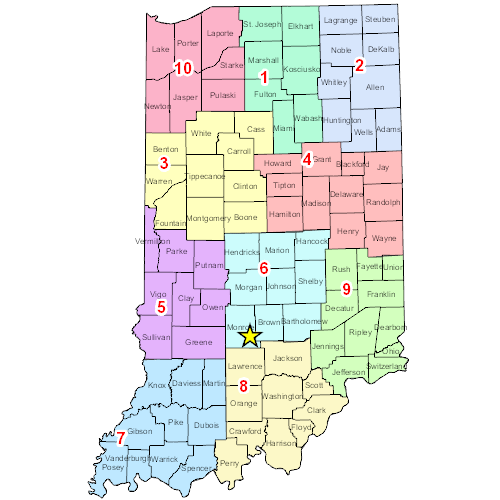 DNR Districts/Radio Numbers
Central dispatch for Indiana Conservation Officers (ICOs) is located at Paynetown State Recreation Area's offices on SR446 south of Bloomington. The state is divided up into North and South regions and Central Dispatch is also divided up into North and South and identifies as "Dispatch."
District ICOs identify with unit numbers that begin with the district and then the individual officers' ID. 601 is the District 6 lieutenant, 613 would be a District 6 ICO. Note that District 10 units identify with an "X," e.g. X25, X48, etc. 1200-series units are assigned to Quartermaster at Atterbury.
"Fire Headquarters" is located at Morgan-Monroe State Forest and is where DNR's wildland firefighting cache is located. The radio shop used to be located here as well, but it's not clear if it still is or if it has moved to Quartermaster.
"Quartermaster" is located at Atterbury and is where all ICOs are issued equipment.
Radio Codes/Signals
51 Illegal hunter
52 Known deer poacher
53 Known game violator
54 Known fish trapper
Related Wiki/Web Pages