Difference between revisions of "Sentinel User's Guide"
From The RadioReference Wiki
Line 42:
Line 42:
 
 
 

[[Category:Software Applications]]

 

[[Category:Software Applications]]

 
+
---
Revision as of 12:38, 10 August 2014
Welcome to the Sentinel User's Guide. Feel free to document any recurring questions (and answers), tips, tricks and things not well explained (or perhaps not at all) in the Sentinel help file.
Operations Issues and Fixes
How do I upgrade from version 1.x?
Conventional Issues and Fixes
How do I put in service searches as favorites?
How do I edit a conventional favorites list?
Trunking Issues and Fixes
How do I define an I-Call? Its not defined in the manuals

Note: This will only work with the Extreme Upgrade.
If you are doing it on the Unit and you wish to do ID Scan instead of ID Search simply create a Department named "ICalls" in the system in which you wish to monitor ICalls. Then create a new channel and call it ICall. Then Do the following: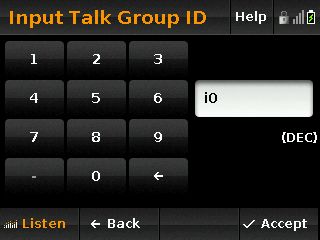 That's the "i" (Under the 7) followed by a zero (0).
The i will change to a period like above. Select Accept and you should be good to go.
Note: If you are doing ID Search you should not have to do the above.
2nd Note: In Sentinel do the same thing except put in a

TGID of "i0" in a memory spot.

If done correctly you should see something like this: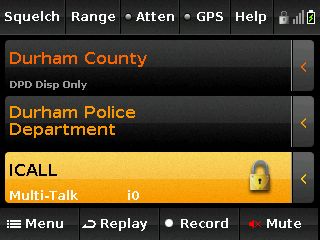 Then ICalls should start to show up on the display

How do I Add a Rebanded System Manually? The RRDB doesn't have this information yet

Can the Home Patrol decode the new Phase II systems coming online?
These systems are identified by Project 25 Phase II in the System Type in the database. Such systems cannot be received by Home Patrol.