Botetourt County (VA)
Welcome to the Botetourt County collaboration article. This is where you, the user, may index any articles you develop for scanning related topics for your area.
Botetourt County Fire & EMS Stations
Botetourt County has seven Fire and Rescue stations strategically placed throughout the county. All stations house both Fire and Rescue apparatus. All of the stations in Botetourt are staffed by volunteers, but several have career personnel. Station 2 (Troutville) has a career ALS ambulance staffed during the daylight hours, which relocates to Station 12 (Read Mountain) for the night shift. Station 3 (Buchanan) and Station 4 (Fincastle) have 24/7 career ALS ambulances staffed in their stations. Station 4 also houses the County's EMS Supervisor. Station 12 has a career ALS ambulance staffed by Roanoke County Fire & Rescue between the hours of 7 AM and 5 PM. It is then replaced by Troutville's ALS ambulance during the remaining 14 hours. Station 12 also has a career fire engine staffed from 7 AM Monday until 7 PM Friday.
Apparatus and Stations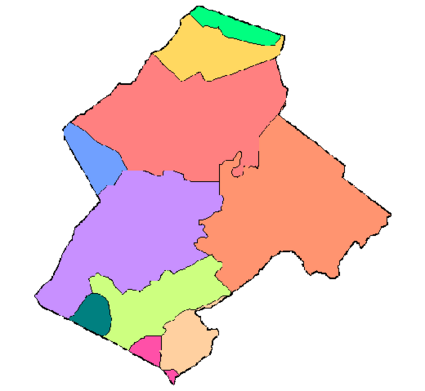 Station 1 - Blue Ridge
Engine 1
Wagon 1
Squad 1
Brush 1
Utility 1
Air 1 (Mobile air supply unit)
ATV 1
Car 150
Ambulance 152
Ambulance 153
Simbulance (Mobile patient simulation unit)
Station 2 - Troutville
Rescue 2 is only dispatched to calls when a volunteer ambulance is in-service.
Engine 2
Wagon 2
Tanker 2
Squad 2
Brush 2
Utility 2
RTV 2
Fire Safety Trailer
HazMat Trailer
Public Safety Trailer
Boat 2
Ambulance 752
Station 3 - Buchanan
Rescue 3 is only dispatched to calls when a volunteer ambulance is in-service.
Engine 3
Ladder 3 (75' mid-mount quint)
Tanker 3
Squad 3
Brush 3
Utility 3
HazMat Trailer
Boat 3
Car 350
Ambulance 352 (Known as Medic 753 when staffed by Botetourt County Fire & EMS)
Ambulance 353
Station 4 - Fincastle
Engine 4
Wagon 4
Tanker 4
Squad 4
Brush 4
Utility 4
Car 450
Ambulance 457
Ambulance 458 (Known as Medic 459 when staffed by Jefferson College of Health Sciences' precepting program)
Ambulance 754
EMS 7
Station 5 - Eagle Rock
An engine is often relocated to Gala Industries during regular business hours to ensure a timely response.
Attack 5 (4x4 pumper)
Truck 5 (4x4 pumper)
Tanker 5
Brush 5
Utility 5
Car 5
HazMat Trailer
Boat 5
Boat 5B
Car 550
Ambulance 551
Ambulance 555
EMS Base - Oriskany
Rescue 5 also maintains an EMS response vehicle in the isolated community of Oriskany.
Station 6 - Glen Wilton
Glen Wilton only provides non-transport emergency medical services.
Wagon 6
Tanker 6
Brush 6
Utility 6
Boat 6
Company/Rescue 7 - Career Fire & EMS
Botetourt County Fire & EMS employs over 50 full-time and part-time employees that perform administrative and operational duties. Administrative staff are headquartered in the Public Safety Center in Fincastle, while field staff are located in the Troutville, Buchanan, Fincastle, and Read Mountain stations.
Engine 7
Engine 701 (Reserve unit)
Wagon 701 (Reserve unit)
Utility 7 (Reserve unit)
RTV 7
Command Trailer
MCI Trailer
Car 7 (Reserve unit)
Ambulance 752
Ambulance 753
Ambulance 754
Ambulance 757 (Reserve unit)
Ambulance 758 (Reserve unit)
Station 12 - Read Mountain
Read Mountain is co-owned by Roanoke County and Botetourt County. It is located in Botetourt County, but receives its apparatus and station number from Roanoke County. Read Mountain is dispatched to calls by both jurisdictions.
Wagon 12
Brush 12
Utility 12
Car 12
Ambulance 12-1 (Known as Medic 12-7 when staffed by Roanoke County Fire & Rescue)
Ambulance 12-2
Engine 7
ISU (Incident Support Unit)
Botetourt County Unit Designations
Fire Designations
Engine # - Fire engine
Wagon # - Fire engine
Tanker # - Water tender
Squad # - Rescue truck
Brush # - Brush truck
Utility # - Response vehicle
RTV # - Rugged Terran Vehicle
Boat # - Swift-water rescue boat
Rescue Designations
All ambulances mark up using a "Medic" or "Rescue" preface followed by a three digit number scheme. "Medic" meaning an Advanced Life Support crew is on board. "Rescue" meaning a Basic Life Support crew is on board. If the ambulance only has a driver on board, the ambulance marks up using its three digit number and advises it's understaffed. EMS response vehicles (Car #) do not use a preface (whether or not they have an ALS or BLS crew) when marking up. However, if an ALS provider is on board then the unit should advise that it's "medic status".
Examples
Medic 152 - An ALS ambulance based out of Rescue 1 (Blue Ridge)
Rescue 252 - A BLS ambulance based out of Rescue 2 (Troutville)
353 "Understaffed" - A driver only ambulance based out of Rescue 3 (Buchanan)
450 - A BLS staffed response vehicle based out of Rescue 4 (Fincastle)
550 "Medic status" - An ALS response vehicle based out of Rescue 5 (Eagle Rock)
Personnel Designations
Volunteer
Botetourt County Fire & EMS volunteers are issued a three digit number for radio usage and department accountability. Each agency is in charge of determining the qualifications for and issuing radio numbers to their personnel. The first number in the system is the same as the volunteer's home station number. The second number is used to distinguish if the volunteer is a part of the fire department or rescue squad. The third number does not have a specific meaning. Members of both Fire and Rescue in the same district are not issued two individual numbers.
#00-#49 - Volunteer Fire personnel
#50-#59 - Reserved for Rescue apparatus
#60-#99 - Volunteer Rescue personnel
Volunteer Fire and Rescue officers are assigned a radio designation that is specific to their rank to use instead of their three digit number, so a quick and simple distinction can be made.
Chief # - Fire Chief
Assistant Chief # - Assistant Fire Chief
Deputy Chief # - Deputy Fire Chief
Captain # - Fire Captain
Lieutenant # - Fire Lieutenant
EMS # - Rescue Captain
EMS #A - Rescue 1st Lieutenant
EMS #B - Rescue 2nd Lieutenant
Career
Botetourt County Fire & EMS career personnel are issued radio designations very similar to the volunteers, but vary slightly.
Chief 100 - Chief of Fire & EMS
Chief 101 - Deputy Chief of Operations
Chief 102 - Deputy Chief of Administration
Battalion Chief 7 - Battalion Chief of Operations
Fire 7 - Engine Officer
EMS 7 - EMS Supervisor
Training 7 - Battalion Chief of Training
Lieutenant 7 - Lieutenant of Support Services
700-749 - Career personnel
750-759 - Reserved for Rescue apparatus
760-799 - Reserved for additional career personnel
Related Links
Surrounding Counties

Return to DB page: Botetourt County Virginia
Return to Wiki page: Virginia Counties