Columbus Air Force Base (CBM) Lowndes County (MS)
From The RadioReference Wiki
Welcome to the Columbus Air Force Base (CBM), Mississippi collaboration article. This is where you, the user, may index any articles you develop for scanning related topics for your area.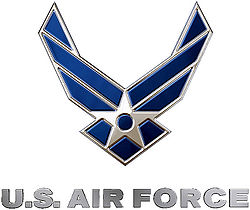 General Information
Columbus Air Force Base (CBM) is located approximately 9 miles north of Columbus, Mississippi, and was established in 1941 as Air Corps Advanced Flying School, Columbus, Mississippi.
The host unit at Columbus is the 14th Flying Training Wing (14 FTW) assigned to the Air Education and Training Command (AETC). The 14 FTW's mission is to provide specialized undergraduate pilot training for U.S. Air Force and allied officers.
Columbus AFB has been training Air Force pilots since World War II, and that mission continues today. The base closed after the war and remained inactive until 1951 when it was reopened as a contract flying school to train pilots during the Korean War. Four years later, the base was transferred from Air Training Command to Strategic Air Command. Columbus became home to a SAC strategic wing with a KC-135 Stratotanker squadron and a B-52 Stratofortress squadron in the late 1950s. This wing was later redesignated a bombardment wing in the 1960s. In 1969, the SAC bomber mission at Columbus was inactivated and the base transferred back to the then Air Training Command as an Undergraduate Pilot Training (UPT) base. Columbus AFB then resumed the mission for which it originally activated, training pilots, and has continued to do so for the past 40 years.
About half the pilots in the Air Force today went through basic and primary flight training at Columbus AFB.
14th Flying Training Wing
14th Operations Group (14 OG)

37th Flying Training Squadron (37 FTS) T-6 Texan II "Bengal Tigers"
41st Flying Training Squadron (41 FTS) T-6 Texan II "Flying Buzzsaws"
43d Flying Training Squadron (43 FTS) T-6 Texan II, T-1 Jayhawk, and T-38 Talon
48th Flying Training Squadron (48 FTS) T-1 Jayhawk "Alley Cats"
49th Fighter Training Squadron (49 FTS)T-38 Talon "Black Knights"
50th Flying Training Squadron (50 FTS) T-38 Talon "Strikn' Snakes
14th Operations Support Squadron (14 OSS)
14th Student Squadron (14 STUS)
14th Mission Support Group (14 MSG)

14th Civil Engineering Squadron (14 CES)
14th Communications Squadron (14 CS)
14th Contracting Squadron (14 CONS)
14th Logistics Readiness Squadron (14 LRS)
14th Security Forces Squadron (14 SFS)
14th Mission Support Squadron (14 MSS)

14th Medical Group (14 MDG)
Additionally, the 14th Comptroller Squadron (14 CPTS) reports directly to the 14 TFW.
Radio Communications
Land Mobile Radio (LMR)
All land mobile radio communications uses site 1-13 of this system.
Little information about this site is available. PLEASE CONTRIBUTE!!!
| Site | Name | Freqs |   |   |   |   |   |   |
| --- | --- | --- | --- | --- | --- | --- | --- | --- |
| 013 (D) | Columbus Air Force Base | 406.362500 | 406.562500 | 406.762500 | 406.962500a | 407.962500a | 408.762500a | 410.362500c |
United States Air Force (3D6) Unknown Talkgroups by Site
Aircraft Operations
Comm Card
Common Frequencies/Local Channels (as of September, 2013)
Preset
UHF
Facility
VHF
Mode
Notes
01
275.800
CBM Ground
12.900
AM
02
374.100
Sunfish
143.000
AM
03
379.925
CBM Tower
126.650
AM
04
291.650
CBM Departure
132.050
AM
05
279.550
West MOA Control
128.500
AM
06
275.400
West MOA Monitor
134.400
AM
07
239.250
North MOA Control
126.075
AM
08
282.200
North MOA Monitor
AM
09
273.550
Pickwick MOA Control
135.900
AM
10
343.625
Pickwick MOA Monitor
136.175
AM
11
294.700
High Shuttle Control
134.775
AM
12
252.100
Columbus SOF
140.970
AM
13
317.900
LIVEOAK
AM
14
323.275
RAPCON
135.600
AM
15
307.175
SFA
AM
16
307.800
CBM Approach
133.250
AM
17
320.400
ECHO MOA Monitor
120.800
AM
18
273.500
CBM ATIS
115.200
AM
19
269.550
Clearance/Delivery
126.250
AM
20
293.400
Jayhawk Ops
141.700
AM
Wiki Articles
External Links