Motorola ASTRO Saber
From The RadioReference Wiki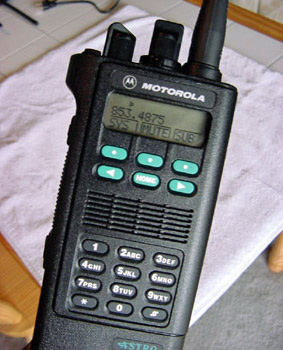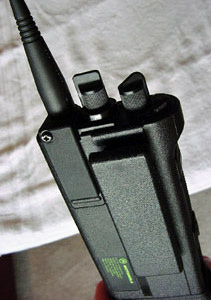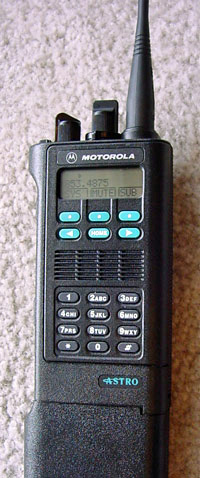 Most of this information is for the Astro Saber, but since the XTS3000 and its family are programmed by the same RSS, a lot of the information will be relevant for it too.
In actual fact - aside from cosmetics and accesory/antenna connections, the two radios (XTS-3000 and ASTRO Saber) are 'electrically identical' - S.S.-product support engineer, '99-'01.
All these radios use a standard SMA connector for the antenna. The radio end is a male. Be sure that you use a high quality adapter if you are going to convert from the SMA to something else. There are some cheap adapters that have a recessed center pin on the female side. This causes problems since the center pin on the radio may not make contact and you will be transmitting into an open (bad).
The radio uses a third generation keyloader, there is a retro kit to upgrade the DES-XL key loader, and the data in and out pins are different.
Only keyloaders with a model suffix DX or later will properly keyload an Astro, while BX & CX (as well as DX) models will work fine with a regular Saber.
For keyloading, you use the same cable as a regular Saber, TKN8506, and the pinout is available here.
The part number for the manual for the HHCH for the XTS3000 Vehicular Adapter (XTVA) is "ASTRO XTVA Handheld Control Head User Guide 68P81088C79" and the following information applies for the actual HHCH (hand held control head) for the XTS series radios: Q229AB PLN7737A Control Head, Hand-Held (HHCH)for XTS 3000 & 3500 series radios only.
Here you can find the Astro Portable model breakdown chart. Note that it is the same as the one for the mobiles, except for the available power levels and the "H" at the beginning of the model number to denote portable.
A listing of the ASTRO flash upgrade options can be found here.
Take a look at the ASTRO Saber Programming Cable. The programming cable for the XTS3000 and XTS3500 is the same as the other Jedi radios, RKN4035A, and its pinout can be found here.
You may also want to take a look at the RKN4046A Flash/Service Cable. This cable is for the Astro Saber and Saber Si. This cable is made up of the following parts: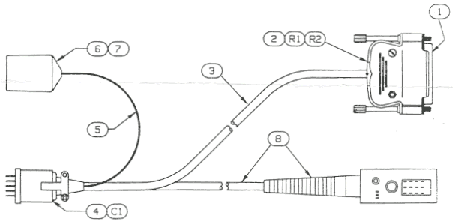 More Information
[1] Batlabs.com website, where most of this information is directly copied from, and contains more in depth details.