NYCOMCO EDACS Site Map and Description
From The RadioReference Wiki
Site Map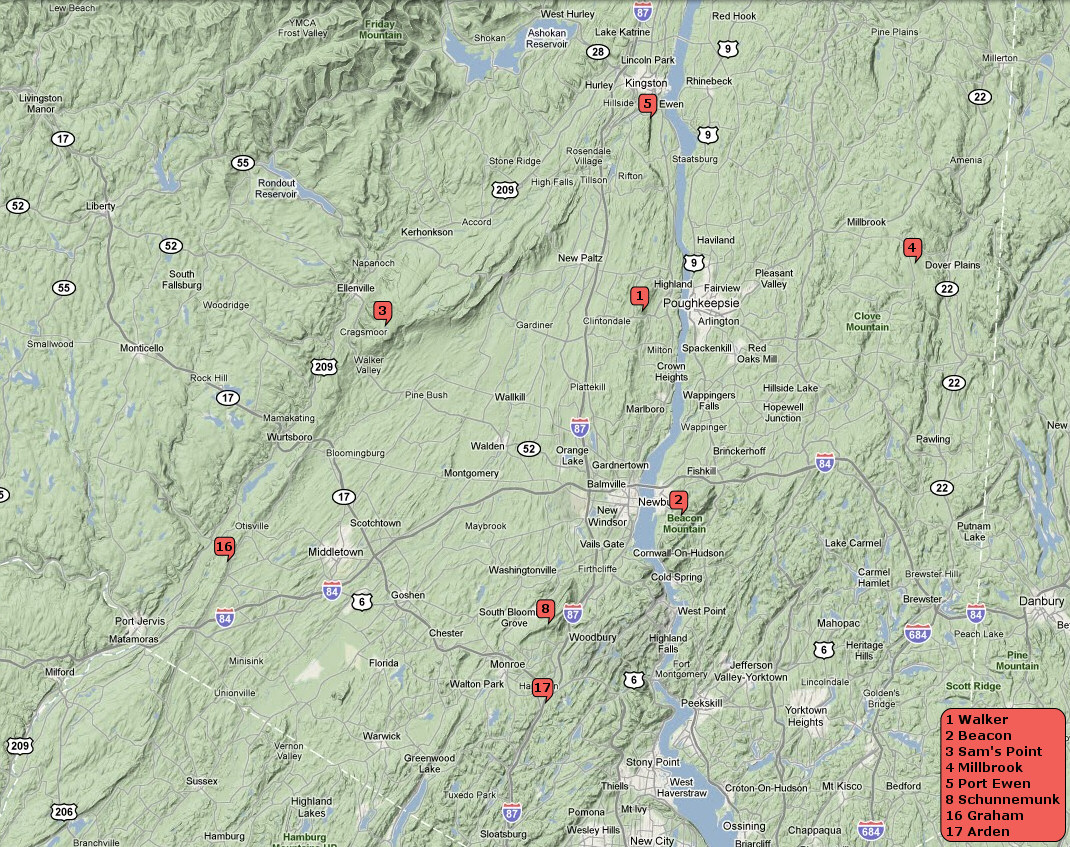 Description
New York Communications Company (NYCOMCO) operates a multisite EDACS trunking 
network covering 
three counties in the central Hudson Valley.  The general location of each site 
is depicted
on the map above.  

Local topography demands that sites carrying traffic for a given county be located 
in an adjacent county 
when intervening hills or valleys (notably the Hudson River valley itself) would
impair coverage from an 
in-county site. Most business users of this trunked system have been moved 
to NYCOMCO's UHF trunked 
systems in an effort to develop the 800 MHz system into an all-public 
safety/public service network.
Business talkgroups shown are for historical purposes. Any business talkgroups
that remain active 
do not always follow the breakdown shown on the map.

This system is located within Wave 1 of the Nextel rebanding plan.  Sites 1 
and 2 appear to have 
settled into a final configuration. Sites that use frequencies above 
866 MHz cannot be rebanded until
Phase I (removing inappropriate systems from the 851 to 855 MHz subband) 
has been completed. 

It appears there are no public safety users on Site 0004 in Millbrook.

With thanks to NF2G.com