Shelby County (TN)
From The RadioReference Wiki
Shelby County Fire Department
Answering more than 16,000 calls each year, the Shelby County Fire Department stands ready to provide the best possible protection for the residents of the county. The department operates with nine engine companies out of eight engine houses dispersed throughout the county. More than 160 firefighters, inspectors, and trainers operate equipment, including pumper and ladder trucks, air trucks, and brush trucks, as well as special rescue and hazardous response equipment.
The Fire Department was first established in 1972 with an annual budget of $18,000, a paid staff of 21 and eight pumpers. In its first year, the Shelby County Fire Department received 249 calls. Today, the annual operating budget is approximately $18 million, and the professional emergency protection teams respond to an average of 50 calls per day. The Shelby County 9-1-1 dispatch office has 16 full-time employees handling emergency calls.
SCFD Tone Codes (NEW---After 2013 Rebanding)
SCFD Stations
60 553.9/767.4
61 553.9/810.2
62 553.9/855.5
63 553.9/903.2
65 584.8/???.?
66 584.8/617.4
67 584.8/651.9
68 584.8/688.3
69 584.8/726.8
BC21 553.9/584.8
BC22 553.9/617.4
Millington Stations
1 321.7/???.?
2 321.7/358.6
3 321.7/378.6
4 1217.8/707.3
BC23/Admin Tones 321.7/422.1
Other Tones
700 (Arlington FD Chief) 569.1/600.9
U30 (Ambulance Supervisor) 584.8/767.4
MPD Unit Listing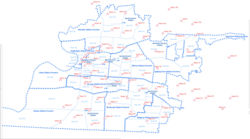 Old Allen - 100 cars
Raines - 200 cars
Mt. Moriah - 300 cars
Union - 400 cars
Tillman - 500 cars
South Main - 600 cars
Airways - 700 cars
Appling Farms - 800 cars
Ridgeway Precinct - 900 cars
Executive Admins - 1000 cars
1100 - 1900 are investigative units
1600 Units are Felony Response
1400 is Radio maintainence
2300 Cars are Crime Response (CSI)
2700 Cars are Vice & Narcotics (OCU)
2900 Cars are Metro Gang Unit
3600 Cars are School Officers (OIS)
5600 Cars are Entertainment District Unit (EDU)
8600 Cars are Crime Prevention Co-act or detailed units are in the 6000 range
The second number correlates to the precinct number. ie. 6300 would be an East Precinct Co-act or detail car. All Bureaus run on South Main
SCSO Unit Listing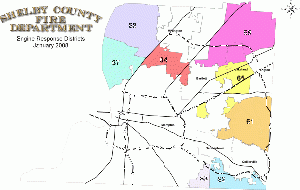 100 Units (lower 100s) are Supervisors
100 Units (mid to high 100s) are Day Patrol
200 Units are Afternoon and Midnight Patrol
300 Units are Detectives
400 Units are Fugitive
500 Units are Civil Cars/Process Servers
600 Units are Crime Prevention/School Patrol Deputies
2200 Units are Narcotics
2900 Units are Gang Units
6600 Units are Jail Transport Units.
SCSO Radio Codes/Terminology
Code 3 - Normal traffic, low priority call
Code 2 - Lights and/or sirens with discretion as needed to navigate traffic
Code 1 - Lights and sirens, expedite (speeding) in response to imminent threat to life or property
Code Sierra - Undercover operation in progress, marked units stay away from the area to avoid spooking the subject(s)
Signal 5 - Public service ride for a complainant, witness, victim, stranded motorist, etc.
Signal 10 - Meal or restroom break
Signal 13 - Situation is secure and under control
Signal C - Clear/End of Shift
Signal Q - Quiet, hold routine radio traffic for units on a priority call
Signal W - Wanted, for a vehicle/boat/firearm it means reported stolen, for an individual it means the subject has warrant
Watson/PDA - In-car computer and reporting system
Fire and Medical
Bartlett Fire & EMS is dispatched through a VHF Frequency (154.3400) and is then simulcast on the analog trunking talk-group (304) known as primary. The fireground talk-group (336) is known as position 2 and is the most commonly used talk-group.

Fire Apparatus
Bartlett utilizes 3 full-time pumpers, 2 full-time ladders, and 1 4x4 brush truck spread across 5 stations. Bartlett also has 3 reserve pumpers in case of a major event, or if a replacement truck is needed.
Medical Units
Bartlett has 4 full time ALS ambulances and another 3 reserve ambulances able to respond to medical calls, collisions, or fires all over the city. Whenever there is a city-wide get together they bring what is called "MedStat 1", a shrunken down version of an ambulance. The technical name is "MedStat by ASAP."
All engines, ladders, units, and miscellaneous items such as trailers are listed here, on Bartlett Fire Department's Website.
Related Links