Difference between revisions of "Combat Air Patrols"
From The RadioReference Wiki
---
Latest revision as of 14:27, 20 November 2020
The Combat Air Patrol (CAP) covering Washington D.C. and/or the Thurmont (Camp David) area is known as the Guard Dog CAP. Notices about CAPs can be found here - look at entries marked ZDC in the facility column. The sector map can be seen at the right (click to enlarge.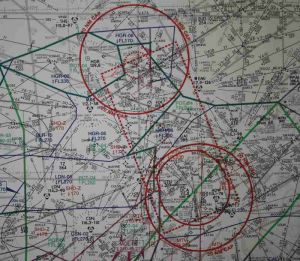 ---