Alliant Energy DMR
From The RadioReference Wiki

Welcome to the Alliant Energy (DMR) TRS collaboration article. This is where you, the user, may index any articles you develop for scanning related topics for this Trunked Radio System.
General Information
In 2015 it was announced that Alliant Energy contracted with Tait Communications to build a 122 site Tier III DMR system. This system supports operations across Iowa and Wisconsin. The system is replacing the aging 800Mhz IDEN system. When complete the system will boast over 1600 subscriber units.
System Equipment
The system will employ TP9300 and TM9300 subscriber units for users. The system will have several Tait Grid-Link radios reporting information as well. Dispatchers will be using new Zetron AcomEVO consoles at the four dispatch locations Alliant has.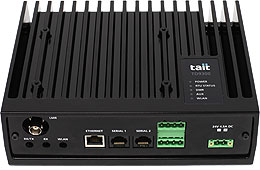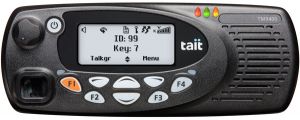 It has also been reported that the TAIT Unify Voice system will be used in several vehicles in order to expand portable coverage in rural areas. This system will allow users to use their mobile radio while working away from their truck.
Sites, Talkgroups and Radios IDs
Burlington - L1-15.7 855.2875 DMR Tier 3 Tait. Current system ID is 1

2/27/17 - Lots of Radio/Range testing. 1 unit in Springbrook
RIDs 2115, 5285, 5806 on TG 7400
Related Pages