Cleveland (ZOB) Air Route Traffic Control Center
From The RadioReference Wiki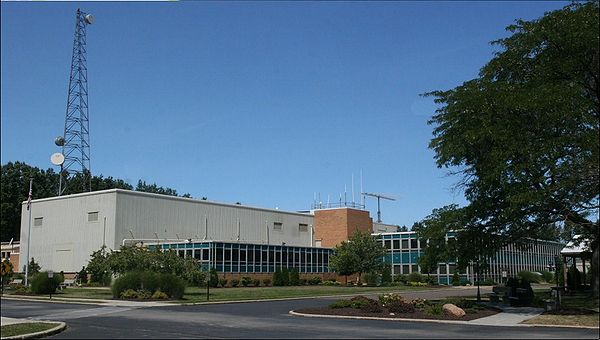 ZOB Information
In June of 1936, Cleveland Center was first operated from small quarters inside the terminal building at the Cleveland Municipal Airport, now Cleveland Hopkins International Airport. As air traffic grew, facilities were moved into a hangar on the field and from there to the Cleveland Ordnance Plant of the Cadillac Motor Car Division.
On February 7, 1961 the FAA commissioned a new building for the Cleveland Air Route Traffic Control Center (ARTCC) in Oberlin, Ohio. The building was erected in 1969 at a cost of approximately five million dollars.
The Cleveland ARTCC is currently the fifth busiest en route facility in the United States, and at times, has been the busiest. In 2001, the Cleveland ARTCC won an air traffic facility of the year award.
Controlling airspace over parts of seven states and a small part of Canada, Cleveland ARTCC handles traffic flows into some of the busiest airports in the country. Traffic to Chicago, New York, Detroit, Philadelphia and Washington area airports are sequenced and given their initial descents. Traffic en route to many other parts of the country pass through Cleveland's central location.
The facility houses an eight area, 50 plus radar screen control room with more than 400 controllers and developmentals, a weather unit and traffic management team. A training department complete with simulation lab, classrooms, and computer based instruction workstations are all on site.
For detailed information on area of coverage and frequencies check the RR Database entry page;
High Altitude Areas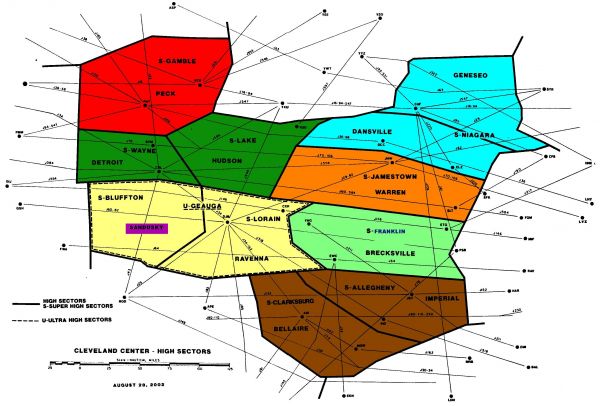 Low Altitude Areas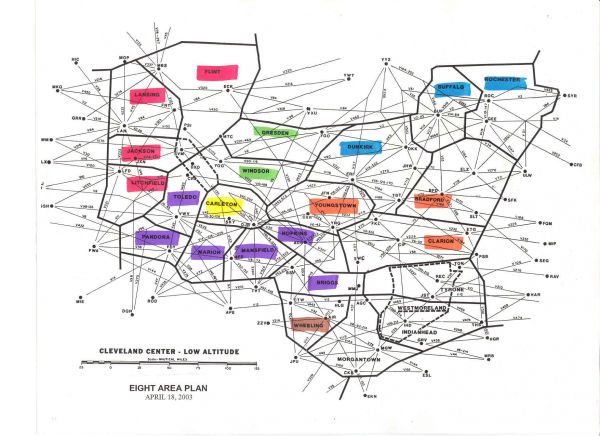 Return to DB page: Cleveland (ZOB) Air Route Traffic Control Center
Return to Wiki page: ARTCC