Lower Rio Grande Valley Regional Radio System (LRGVRRS)
From The RadioReference Wiki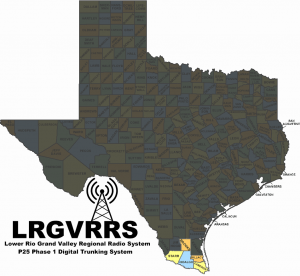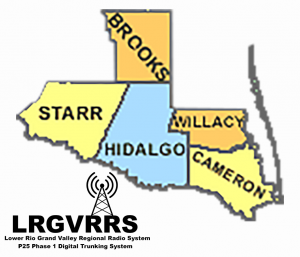 Welcome to the Lower Rio Grande Valley Regional Radio System (LRGVRRS) collaboration article, a Trunked Radio System located in Texas.
This is where you, the user, may index any articles you develop for scanning related topics for this Trunked Radio System.
Description
This system spreads 5 counties: Willacy County, Cameron County, Hidalgo County, Starr County, Brooks County.
Related Pages