Wake County (NC)
From The RadioReference Wiki
Using Google Earth to view Raleigh Police Department Districts/Beats
Google Earth can now be used to view every Raleigh PD Beat & District. It is Very easy to setup:
Go to Google Earth and download Google Earth and install it for your operating system. It is available for most operating systems.
Unzip and Extract the 2 files in the RPDKMLFiles.zip file you just downloaded.
The 2 Files you should now have are named:
New Beats.kml
New District.kml
Start up Google Earth and Select "File" then "Open" as shown below: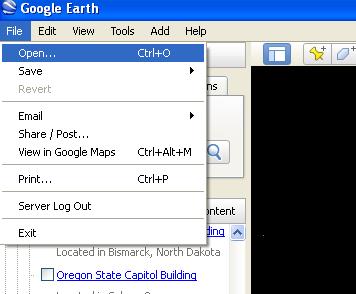 Select both of the ".kml" files you just saved a few minutes ago and Google Earth
should import them.

If successful you should see the new beats/districts in the places column on the left hand side: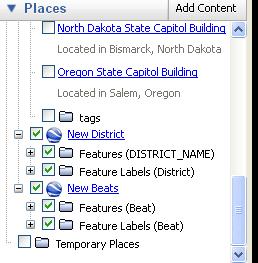 And you should be able to click on them and see something like the Image Below:
You now have the ability to zoom in to street level and out and click on individual Beats/Districts and see which beats cover which areas.
Wake County Sheriff Unit Numbering
100 units are administrative
200 units are investigators
300 units are SRO's (School Resource Officers)
400 units are jail transport
500 units are judicial services
600 units are A Platoon units...Patrol (regular road deputies)
800 units are B Platoon units...Patrol (regular road deputies)
900 units are STOP/IMPACT & K-9 Units (STOP are deputies that do traffic enforcement and IMPACT are Drug enforcement patrol units).
The zone map is mainly just for assignment purposes. Road deputies are assigned to a zone or zones at the beginning of their shift. They will usually be assigned calls in their zone or an adjacent zone if needed.
Wake County Sheriff Dept Maps
Raleigh/Wake County 10 Codes/Signals
Related Links
Return to DB page: Wake County (NC)
Return to Wiki page: North Carolina Counties