Jackson-Evers International Airport (JAN) Rankin County (MS)
From The RadioReference Wiki
Welcome to the Jackson-Evers International Airport (JAN) aviation article, the airport located in Rankin County, Mississippi.
This is where you, the user, may index any articles, frequencies-lists, etc. that you develop for scanning related topics for this airport.
General Information
Jackson–Medgar Wiley Evers International Airport (JAN) is a city owned civil-military airport located approximately six miles east of Jackson, Mississippi, across the Pearl River.
It serves commercial, private, and military aviation. It is named after Medgar Evers, the former Mississippi Field Secretary for the NAACP, and is administered by the Jackson Municipal Airport Authority (JMAA), which also oversees aviation activity at Hawkins Field (HKS) in northwest Jackson.
Radio Communications
Land Mobile Radio (LMR)
Land mobile communications for facility security, safety and services use this system.
Jackson-Evers International Airport
Aircraft / Airline Communications
Jackson-Evers International Airport RRDB
Air National Guard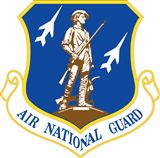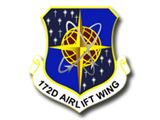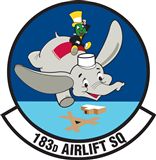 The 172nd Airlift Wing (172 AW) of the Mississippi Air National Guard has maintained an Air National Guard base on the airport since 1963, having relocated that year from nearby Hawkins Field. The 172 AW previously operated the C-119 Flying Boxcar, C-124 Globemaster, C-130 Hercules, C-141 Starlifter and currently flies the C-17 Globemaster III.
Air National Guard Units
172nd Airlift Wing

172d Financial Management Services
172d Family Readiness Office
172d Medical Group
172d Aircraft Generation Squadron
172d Operations Group

172d Operations Support Flight
172d Airlift Control Flight
183rd Airlift Squadron
183rd Aeromedical Evacuation Squadron

172d Maintenance Group

172d Maintenance Group
172d Aircraft Maintenance Squadron
172d Maintenance Squadron
172d Maintenance Operations Flight

172d Support Group

172d Support Group
172d Aerial Port Flight
172d Civil Engineering Squadron
172d Communications Flight
172d Mission Support Flight
172d Security Forces Squadron
172d Services Flight
Radio Communications
Land Mobile Radio (LMR)
VHF/UHF Air (AM) and LMR (FM) bands
Please submit any additional support and operation frequencies.
Unconfirmed Support Frequencies:

165.1375
149.865
139.700
148.075
172 AW Operations
172nd Airlift Wing Ops (as of Q3-Q4 2014)
Preset
Frequency
Type
Alpha Tag
Description
Mode
Service
??
264.600
BM
172 AW CP
172nd AW Command Post
AM
Military
Aerial Refueling Routes used (as of Q3-Q4 2014)
??
324.600
BM
AR101 Primary
Route 101 Primary
AM
Military
??
278.750
BM
AR302 Primary
Route 302 Primary
AM
Military
??
260.200
BM
AR Backup
Backup for all of the above
AM
Military
??
321.300
BM
AR Boom 321.3
AR??? Boom frequency 321.3
AM
Military
??
252.550
BM
AR Boom 252.55
AR??? Boom frequency 252.55
AM
Military
Wiki Articles
External Links

Refresh this page from the latest database entry