Denton County (TX)
From The RadioReference Wiki
Codes/Units/Station Lists
Denton City Police Unit IDs
Adam units are sworn staff assigned to Administration (Chiefs, PIO, and other administrative units)
Charles (Denton PD) units are Detectives/Investigators/Narcotics
Charles (UNTPD) are command staff units (CPT and higher rank)
Edward units are Enviromental Enforcement
John units are Juvenile Division (School Resource Officer, Juvenile Detectives)
King units are Denton and UNT K9 units. (1K1 and 1K2 DPD, K3-7 UNT)
Lincoln (Denton PD)units are traffic units (Motors, DWI, Accident Investigators)
Lincoln (UNTPD) Lieutenants
Paul units are Parking Enforcement (Non sworn staff assigned to parking, funeral details, traffic control)
Robert units are reserve units usually on Event channels for events or on weekends
Sam units are animal control units
Sierra units are UNT sergeants (not on Denton PD unless on mutual aid)
Victor units are citizens academy graduate volunteers (Assigned to drive a marked volunteer car through high traffic areas and to report crimes they observe)
William units are officers assigned to the warrants/city court division.
X-Ray - Patrol Units (the first number before X-ray is their shift; including sergeants, lieutenants that are assigned to patrol) 1-7 X-Ray 0-79 = Patrol Officers, 1-7 X-Ray 80-89 = Patrol Lieutenants, 1-7 X-Ray 90-99 = Patrol Sergeants.
Denton County Fire Pager Tones
Argyle Fire Department: Tone A = 1092.4 Hz, Tone B = 288.5 Hz
Double Oak Fire Department: Tone A = 330.5 Hz, Tone B = 410.8 Hz
Denton County FD: Tone A = 369.9 Hz, Tone B = 539.0 Hz
Flower Mound FD: Tone A = 388.7 Hz, Tone B = 510.9 Hz
Denton County Fire Unit Numbers
Engine, Medic, Truck, Quint, Chief, etc. followed by 3 digit number.
For example, E621 is Little Elm Engine 1
Argyle 510-519
Aubrey 520-529
Denton Co. 530-549
Denton Co. Fire Marshal 700-73x
Double Oak 550-559
Flower Mound 500-510
Highland Village 560-569
Justin 570-579
Krum 580-589
Lake Cities 590-599
Lewisville 160-169
Little Elm 620-629
Oak Point 630-639
Pilot Point 640-649
Ponder 650-659
Roanoke 660-669
Sanger 670-679
The Colony 470-479
Trophy Club 680-689
Dallas/Fort Worth Area Fire Stations Map
Denton County Police Unit Numbers on trunked radio system
Argyle 850s, 860s Patrol 2
Aubrey 370s Patrol 3 (patrols Silverado, Providence Village and Sandbrock)
Bartonville 830s
Constables Precinct 1 4100s
Constables Precinct 2 4200s
Constables Precinct 3 4300s
Constables Precinct 4 4400s
Constables Precinct 5 4500s
Constables Precinct 6 4600s
Corinth 330s, 340s Patrol 2
Crossroads 410s Patrol 3
Double Oak 180, 190s
Sheriff 3200s, 3400s, 3600s, 3800s Patrol 1
Jail 3700s, 3800s
Hickory Creek 200-240 Patrol 2
Justin 890s
Krugerville 600s, Patrol 3
Krum 550s Patrol 3
Lake Dallas 240-
Little Elm 600s Patrol 3
Northeast 290s, 410s Patrol 3 (patrols Crossroads and Krugerville till Sept 2021)
Northlake 520s, 530s, 540s Patrol 2
Oak Point 260s Patrol 3
Pilot Point 150s, 160s
Ponder 540s Patrol 2
Denton County Water District Police 470s, 480s Patrol 3 (patrols Savannah, Artesia, Arrowbrooke)
Sanger 770s, 780s Patrol 3
Trophy Club 950s, 960s Patrol 2
Texas DPS 1590s to 1610 Patrol 1
Please correct and complete if you can.
The Colony Police Beats and Unit IDs
BeatUnit ID Information
District 1 is everything bordering South of Nash to Hwy 121.
District 2 is North of Nash, East of Main, and West of Paige & Squires.
District 3 is North of Nash and West of Main.
District 4 is East of Squires & Paige, and North of Memorial Drive.
District 5 is everything located south of Hwy 121.
Unit ID Information
The day shift is 6am-6pm. The night shift is 6pm-6am. Adam units are the day shift units. Adam 1 is a luitenant and Adam 2 is the Sergeant. Adam 10 is district 1. Adam 20 is district 2 and so on up until Adam 60. The Same goes for Baker units. Baker units are the night officers.
Other Unit IDs:
Sam 10-13: Traffic Units
Sam 21-22: Jailors
Sam 33: School Resource Officer
Sam 41-42: Warrants
Delta Units are CID:

Delta 1 - CID Supervisor
Delta 10
Delta 11
Delta 20
Delta 30
Delta 40 - Narcotics
The Colony Police Signal/10-Codes
10-Codes
The Colony uses "normal" 10-Codes for the area:
10-2: Signal Loud and clear
10-4: Message Received; OK
10-6: Busy
10-8: Clear from call; back in service
10-9: Repeat
10-12: Secure radio for information
10-20: Location
10-22: Disregard
10-23: Arrived on scene
10-27: Driver's License
10-28: Vehicle License Plate
10-29: Check for Warrants
10-33: Emergency
10-41: In Service (For shift)
10-42: Out of Service (For shift)
10-50: Vehicle accident
10-55: Intoxicated driver
10-59: Escort
10-60: In the area
10-76: Enroute
10-95: Subject in custody and enroute to the jail
10-99: Subject wanted
Acronyms
GOA: Gone on arrival
UTL: Unable to locate
Signal Codes
Signal 7: Out at the Police Station
Other
Code D: Drugs
Code K: Previous citations?
Code 1: Normal Response
Code 2: Emergency - Lights only
Code 3: Emergency - Lights and Siren
Code 5: Relay information
Maps and Related Images
DFW_Area_Fire_Stations.zip - Zip file contains Google Earth .kml map of fire stations in Collin, Dallas, Denton, Rockwall and Tarrant counties.
Map of City of Colony, TX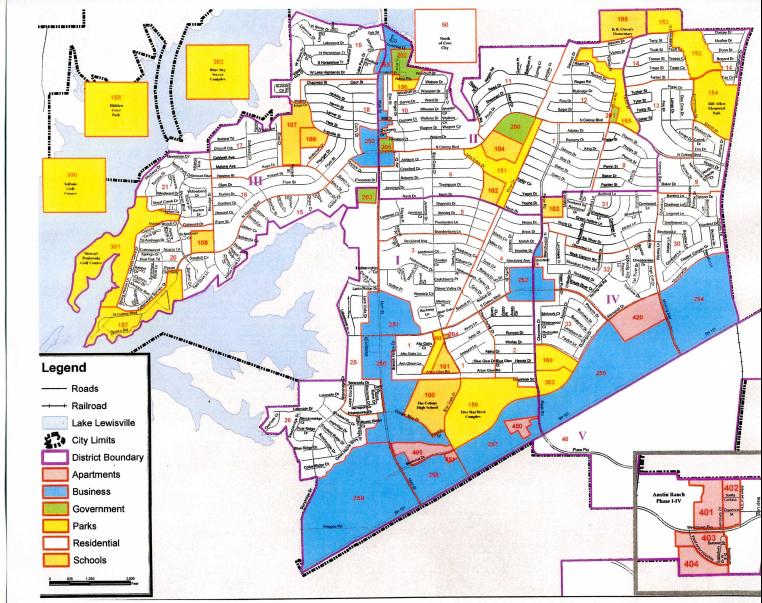 Related Wiki Articles

Return to DB page: Denton County